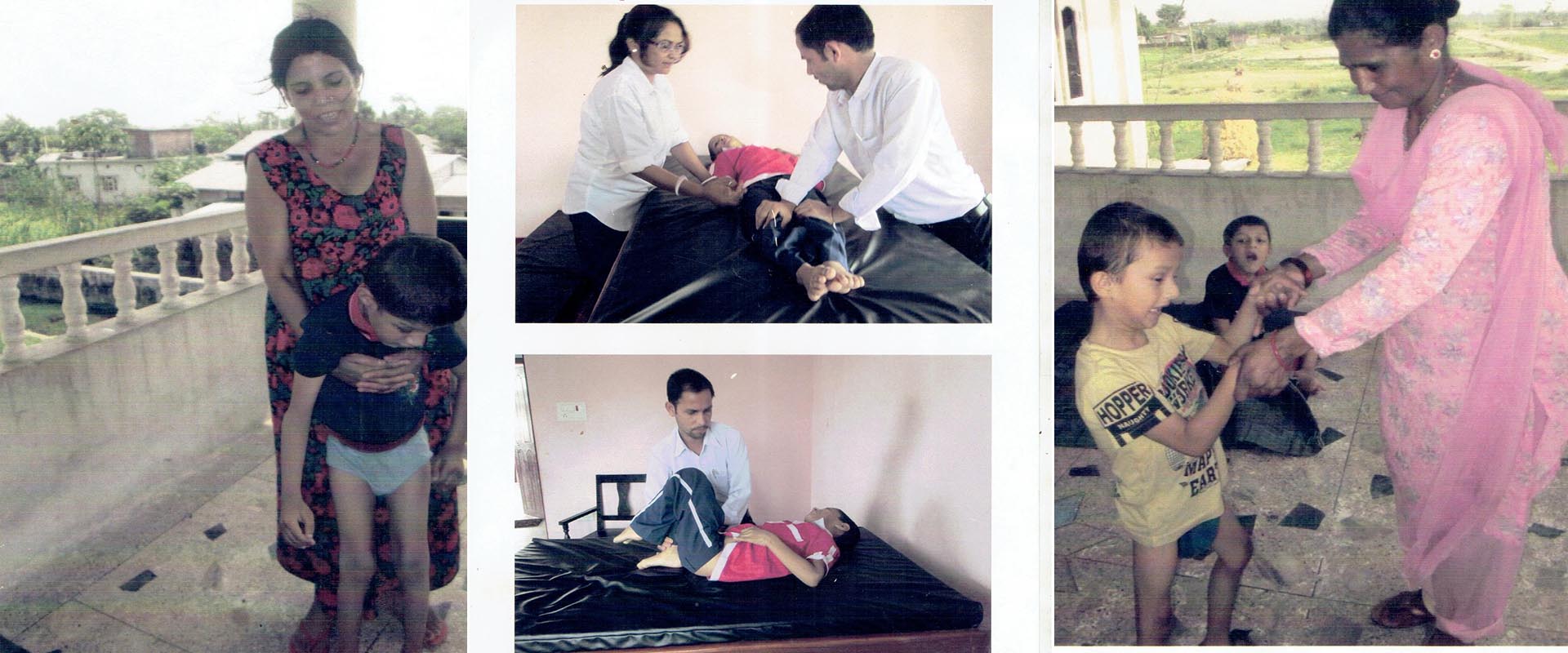 SSSYS, Disabled Helping Committee is conducting the following activities:-
Running a residential school and physiotherapy center for the children with severe and mental disabilities. There are 30 children in the school from families below poverty line from four districts of Mechi zone Taplejung, Ilam, Panchthar, Jhapa and two districts of Koshi zone Morang and Sunsari.
Enabiling those children to be self relient for daily personal works as eating, dressing, living in the group of friends, dispose urine and stool byself, to respect elders by greetings as "Namaskar" and empowering by the means of teaching various methods including music to realize them I have to do somethings by myself.
Children with disabilities who can not stand up and who are always in the bed are treated by physiotherapy and various massages to enable to seat up by themself or stand up with the help of walking aid/ baishaki.
Teaching the deaf and hard of hearing children in the sign language medium
Regular health check up for the students in residential school.
Distribution of supportive materials as Wheel Chair, Baishakhi, White cane.
Conducting public awareness and prospective programs.
Organization of Disabled Peoples' are forming in various Village Development Committees.
Early diagnosis and identification of leprosy and to provide appropriate suggestion for medical treatment to prevent being disabled.
Assist in/for the distribution of disabled identity card for persons with disabilities.
Assist to spread knowledge and distribution of scholarship provided by the government to the students with disabilities.