Message from President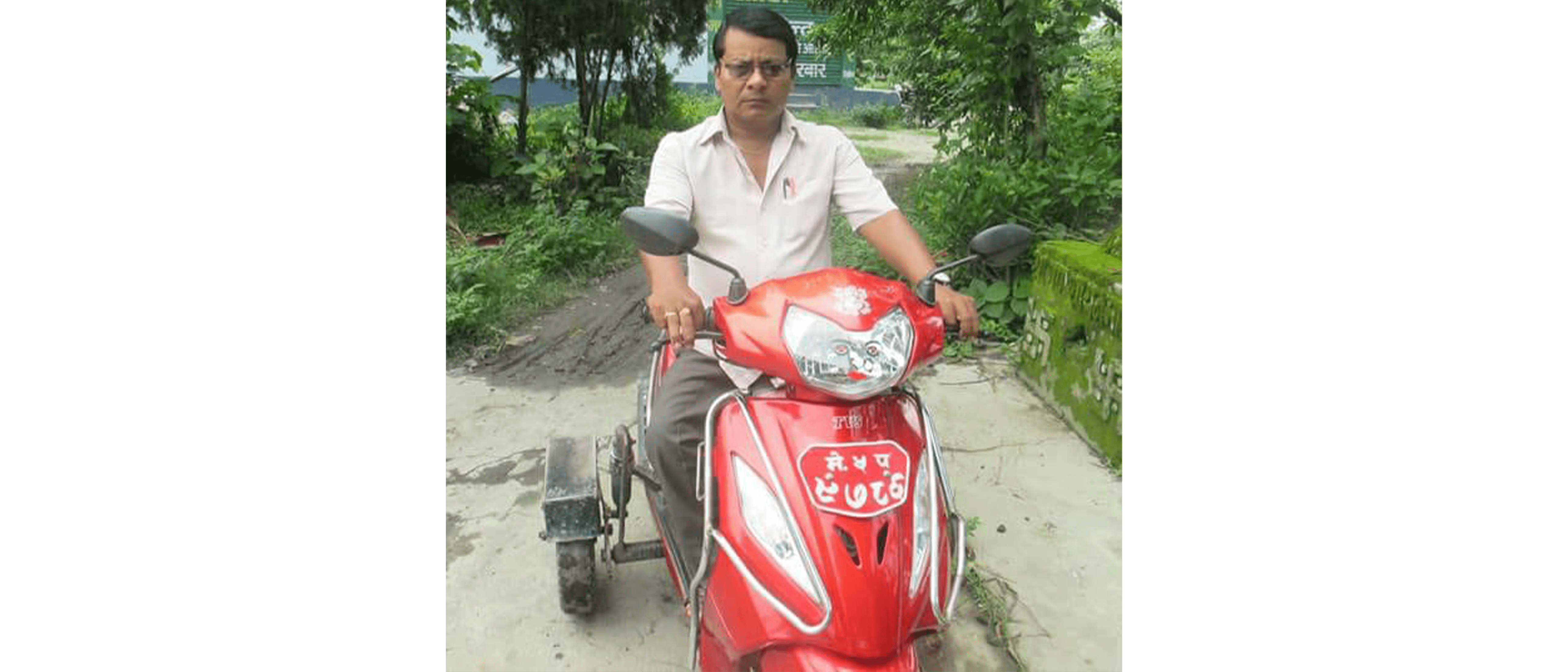 Disability is not a will, it is an unwanted and enforced situation one has to face by eventually. The disability may be caused by birth, illness or accident. Disability is a weakness of a particular part of the body, which cannot work like normal people. The only special part of one's body is weak or it does not work properly when a person becomes disabled, but a person with a disability (PWD) can be able to work differently than a physically fitted person. There are enough examples of the incredible creativity of disabled person stunning not only their society but also the entire world. Therefore disabled people are known as a differently able person rather than unable; not disabled but differently capable.
As per the report of the World Health Organization, fifteen percent of the total population of the world is living with at least one kind of disability. UNDP reports that eighty percent of the total persons with disabilities (PWDs) live in the developing country. Twenty percent of the population of the absolute poverty line has some kinds of disability. The infant death rate of children with disabilities (CWDs) is more than normal children. According to the Census 2068, disabilities are two percent of the total population in our country. It is assumed that this data of PWDs is very low than the real data. Government data is seen very weak due to poor awareness and trend to hide disability in the society.
There are many obstacles for PWDs. Physical infrastructures are not accessible to them. Classrooms of educational institutions are also not accessible. Further worse condition is found in case of toilet or restrooms. Public toilets are built without any vision that there may come PWDs, who can neither stand nor sit. Many CWDs are still out of school. There is a high rate of school-leaving in children with disabilities due to lack of disabled-friendly infrastructure and no availability of proper educational materials of their needs at school. Social discrimination is still continuing although it is in a decreasing trend.
Some efforts are made by Nepal too to preserve the fundamental rights of persons with disabilities. There are Act for Disabled Peoples Rights and Policy for Inclusive Education in existence. Local bodies are made liable for education, rehabilitation and social security of the persons with disabilities in Local Body Governance Act. Values in society gradually developing a thought that persons with disabilities also can show their talent and capacity in their own way, only they need that they are to be given opportunities. But attitudes as a whole towards PWDs are yet to liberal enough. There is a trend to show passion rather to provide opportunity.
There are many examples of abuse of authority in regards of quotas allocated for persons with disabilities. Reservation quotas have been misused. Persons with disabilities are facing troubles in public transportation means. Negligence in accessibility for the persons with disabilities while constructing infrastructures, have been made their daily live stressful and even painful. There are no enough footpaths. If their footpath, they are not suitable for a wheelchair user and blind people. The present condition of persons with disabilities in Nepal is very miserable.
They are not only facing accessibility trouble but also have been victims of superstitions and traditional thoughts resulting in deprivation of utilization of human rights, lack of provision of prestigious life and avoidance of mainstream of nation development. In our society, there is belief that disability is not a special physical condition of the body, rather than it is result of previous life sin or curse. By this thought, children with disabilities are neglected, compelled to live with immense hate and disregards. Other side their families are also dominated and humiliated due to disabled members in their families. As a result, it is found that some families hide from their society their family-member having a disability. Majority of the children with disabilities are from the poor family and they have to bear additional burden due to poverty. They are deprived of education, health care, supportive materials, employment, human rights and various social activities due to negative thought of the society, an environment full with obstacles, parents negligence towards children and weak economic condition.
Our organization is established with the commitment to stand against such obstacles that restrict the easy and respectful life of the persons with disabilities. We have been working and are continuing our activities to attain this goal with limited resources and means as per our commitment. Also, we are going forward with a promise to establish us further strengthening.